Safety around your house is essential! There are several ways to secure your home: with security cameras, sensor-based lighting and smart lighting. Are you curious about what you can do to make your home, office or work environment even safer? Then this blog will give you all the tips and tricks you can apply.
Security cameras
Security cameras are a good way to keep intruders out and make your home safe from break-ins. Hanging them in plain sight will scare them off. With cameras you protect your valuables within your home, but also yourself and your loved ones. 
At INTOLED you will find a variety of different smart security cameras. For example, the Security camera for indoor and outdoor use 1080P HD White is a good option when it comes to securing your home or workplace. This security camera has the following special functions:
A digital noise reduction system 

The motion sensor

Full Color 1080p 

Intelligent alarms
The uniqueness of this bullet camera is the Full Color function. With this function you can also view full color camera images at night. The camera is very suitable for outdoor use thanks to the IP65 protection and high quality aluminium. This way, you keep all intruders at a distance.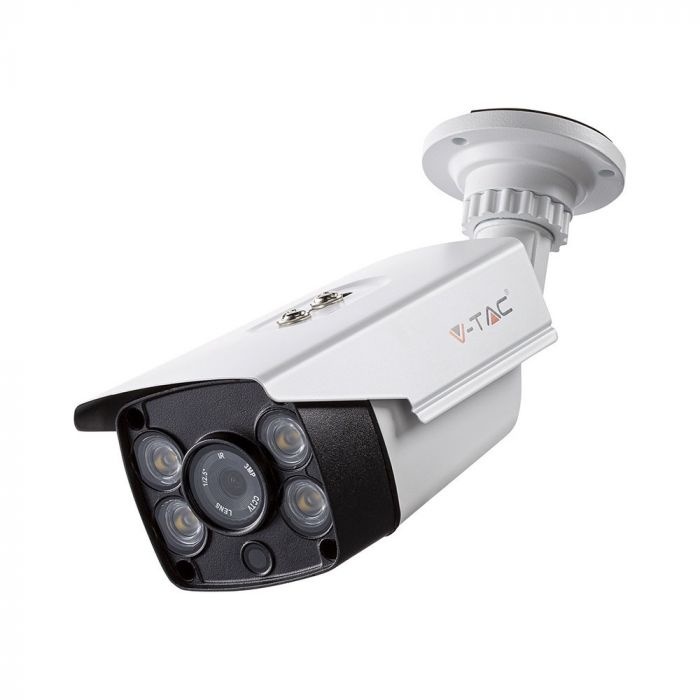 If you wish to secure all sides of the house or office building at once, the Set of 4 Wifi security camera for indoor and outdoor HD 1080P incl. Router. White is a good option. This set comes fully equipped with cameras, antennas, mounting set, recorder and cables. The cameras are easy to pair with your smartphone, allowing you to view and monitor the images from a distance at any time of the day. This unique security camera also sends notifications to the paired smartphone when motion is detected. Even in the evening, the smart camera continues to take sharp images thanks to the highly sensitive lighting sensor. So you can keep a close eye on everything, in and around your house, but also on the work floor!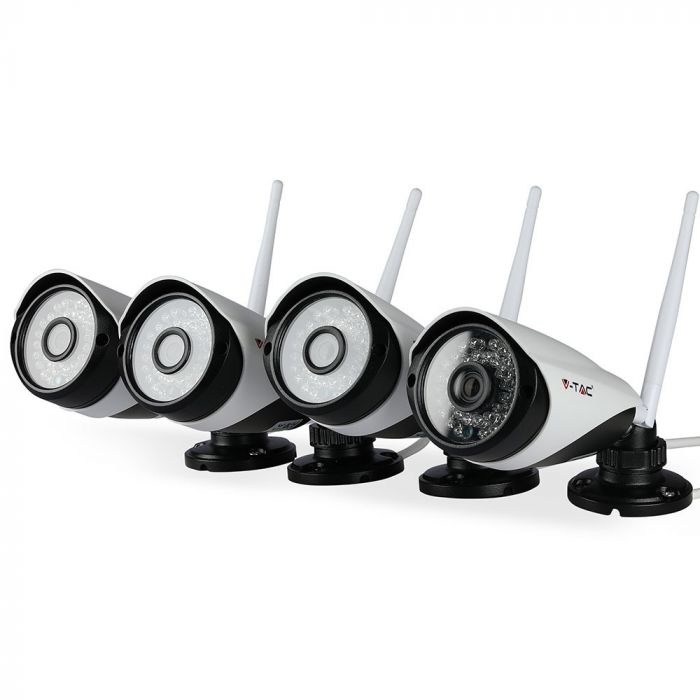 How else can you provide extra security?
With extra lighting of course! Lighting by sensor is a good way to create a burglar-proof home. When someone comes near your house and the light comes on, it will scare them away. Think of floodlights that provide a strong light output. These come in all kinds of variations: LED floodlights, floodlights motion sensor and floodlights with twilight switch. If you have a simple Hoftronic floodlights, you can transform it into a floodlights with motion sensor and twilight switch, with the separate sensor. Please note that this only applies to floodlights up to 100 Watt. The wireless twilight switch is easy to install thanks to the wireless connector, which you can use to manually attach it to your existing Hoftronic LED floodlight.
Also take a look at the other motion sensors from INTOLED.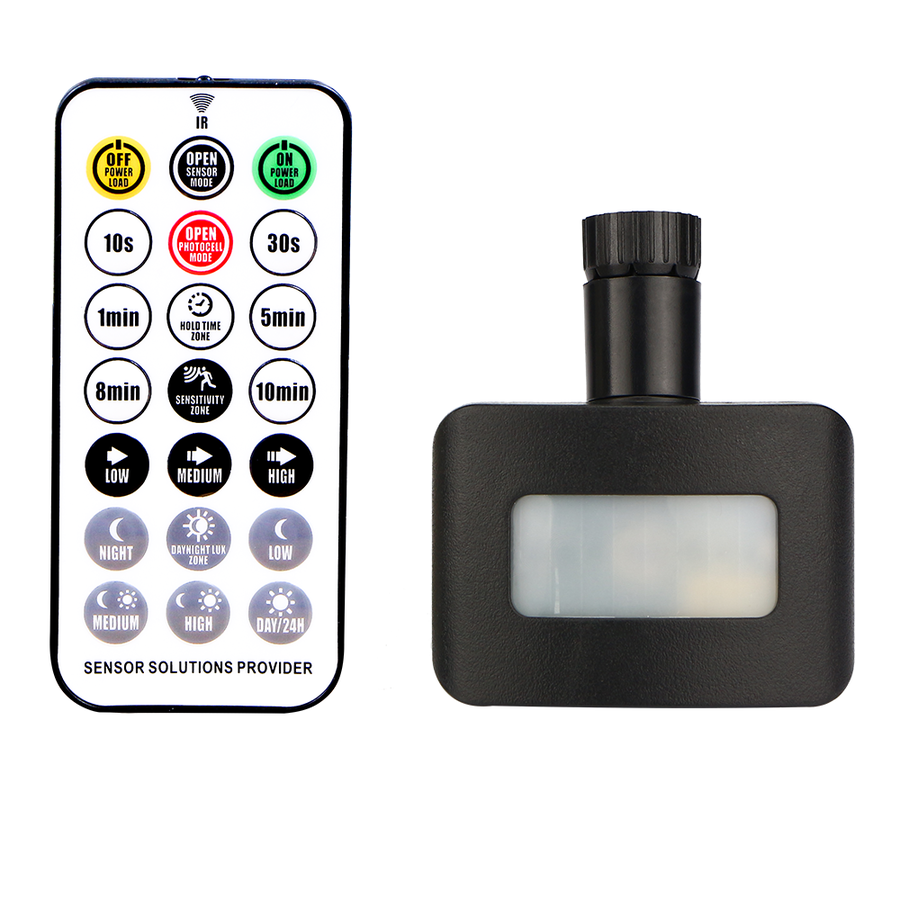 Not at home?
When you're not at home in the evening, you don't want an intruder to notice. With smart lighting you can light up your home without having to be at home. Smart lighting gives you the option to set your lamps to your own preference. Smart lights can be connected to your smartphone, tablet, your WIFI, and often also to your Amazon Alexa, Google Home or another smart assistant. If you're at home, you can also control your lights by voice. If you're not at home, you can make use of a time schedule, or you can control your lighting directly via the app on your smartphone. Convenient and burglary resistant!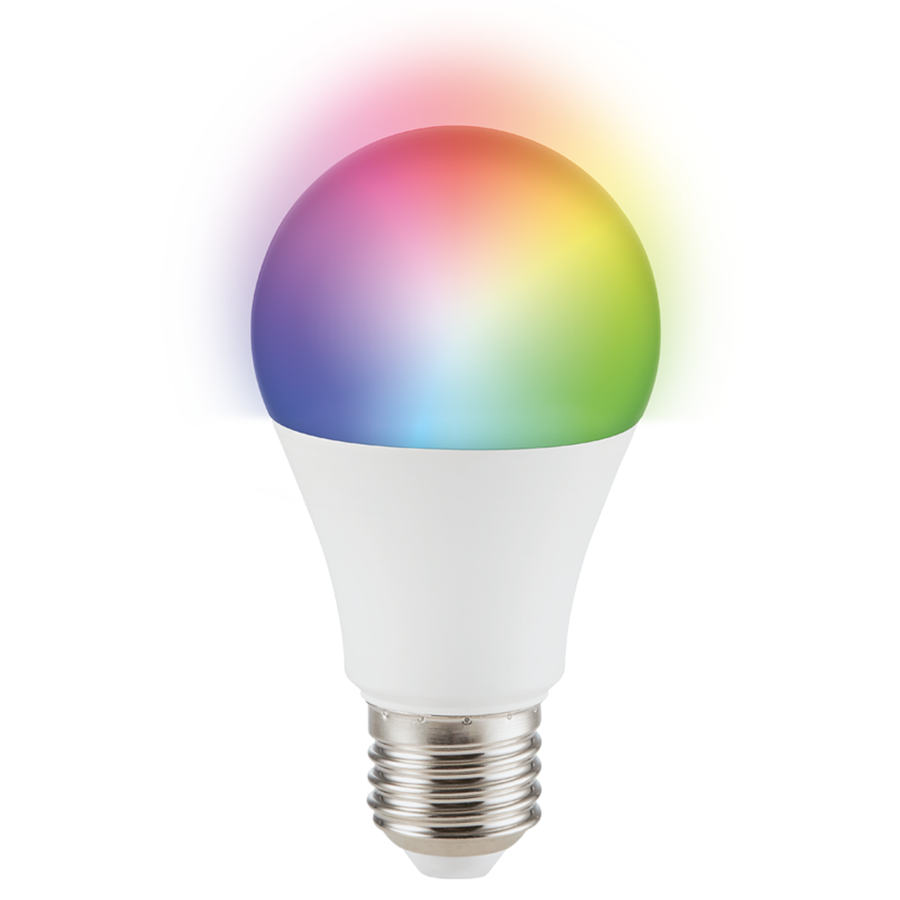 Any questions?
Do you still have questions after reading this blog, and would you like to receive more information about burglary safety in and around your home? Then please contact our customer service. Call +31 (0)85 303 0027 and you will speak to one of our LED specialists. You can also reach us via mail [email protected] or via the chat.