You can easily light up your house in an atmospheric way with LED strips. LED strips provide accent lighting and atmospheric lighting. You place them where you can use some extra light or where you want to make it a lot more cosy. In this blog we give you some creative ideas for placing LED strips in your home.
What is an LED Strip?
What exactly is an LED Strip? An LED strip is a flexible light strip, a flat light tube, with which you can provide accent lighting and mood lighting. You can adjust the length of the strip to your own wishes by shortening or lengthening it. LED Strips are available in different colours and different lengths. At INTOLED you can find LED strips in the following colours:
Besides the different colours, you have the possibility to choose between 60 LEDs/m and 180 LEDs/m. For every style, taste and situation, there is a suitable option.
Hoftronic LED Strips
The LED strips of our own brand Hoftronic are produced from the highest quality materials, which makes an IP-value of IP65 possible. This means that Hoftronic LED Strips are suitable for indoor spaces as well as outdoor environments. The Hoftronic LED strips are available in the colour temperatures of 3000K, 4000K and 6000K, but also in the RGB variant. In addition, you can choose from the following lengths:
Be creative with LED strips
The LED strips from INTOLED all have an IP value of IP65, which means that they are not only suitable for indoor use, but also for outdoor use. This makes the application possibilities even greater. When extending or shortening the LED strips, make sure that you use a waterproof sealing cap or waterproof connector. In this way, the LED strips remain protected against water. We give you a number of ideas where you can place an LED strip.
1. In the kitchen
 Do you have kitchen cabinets above your countertop? Then place LED strips under them for extra lighting on your kitchen counter. This way you will never be short of light while cooking, while it also creates extra atmosphere in the kitchen. If you want the strip to serve as proper working light, we recommend that you consider purchasing a white LED strip. When it comes more to mood lighting, a warm white LED strip is an excellent choice.
2. In the bathroom
 As we said, the LED strips are resistant to water. So you can place them in the bathroom. Stick them behind the mirror so you have extra lighting when you get ready in the morning. When you place an LED strip behind a mirror, the light is evenly distributed. This prevents shadows, so you will always look your best. Do you have a cabinet above the washbasin? Place the strip underneath for extra lighting. 
Of course, you can also choose to place the LED strips on the ceiling of the bathroom, at the edges where they do not stand out too much when they are turned off.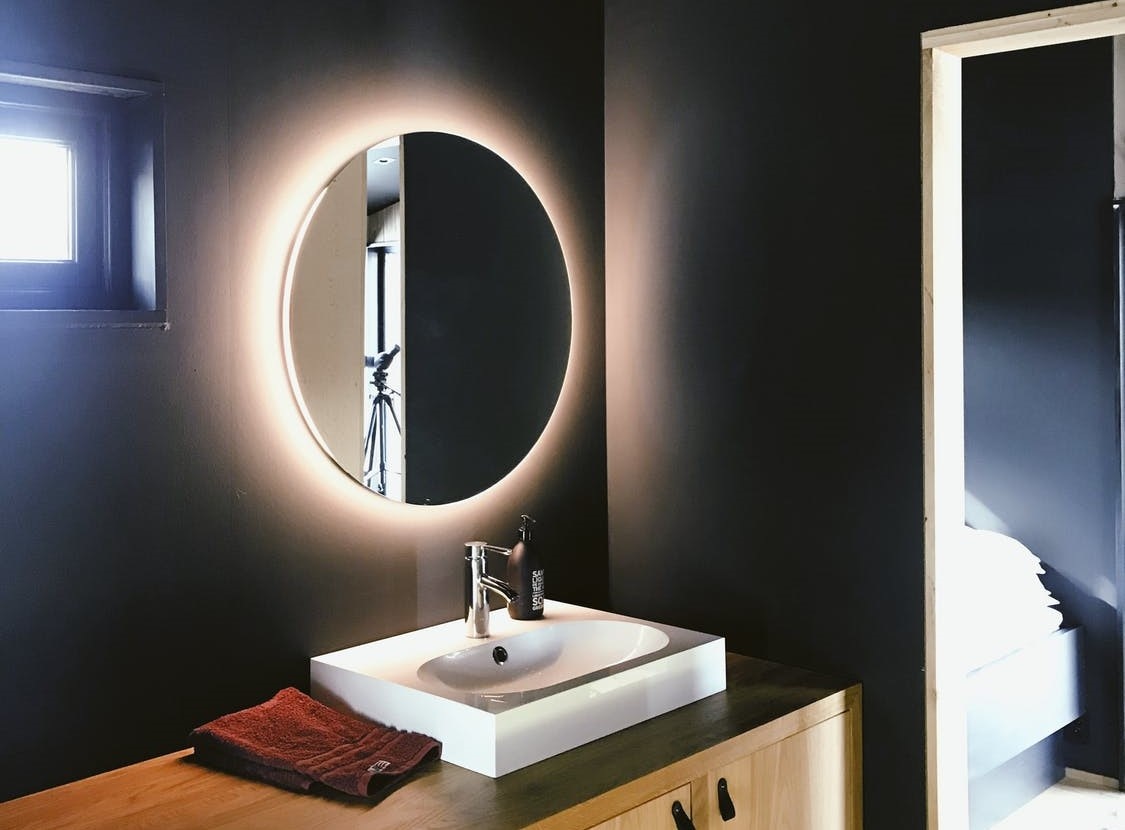 3. In a cove ceiling
 Do you have a coved ceiling? Then you can illuminate the room by placing an LED strip at the edges in the cove. Where a cove would normally not stand out that much, it is now a statement in the room with an LED strip.
4. In the closet(s)
 Do you have a beautiful wardrobe for which you would like to have lighting? The LED strip is ideal for this. An LED strip does not take up a lot of space and can therefore be nicely concealed at the edges and in the corners of the closet. Place the LED strip where you would like to have lighting. This can only be at the top in the closet, but also on the sides. You can also attach an LED strip to the bottom of the wardrobe rod, so that your hanging garments will also be extra lit.
Flat light hoses can also give a nice accent to an open cupboard or bookcase. For example, when you place the strips at the back of a bookcase, you can make sure that the things in the bookcase are highlighted and stand out well. This looks stylish and modern.
5. Behind your TV or computer
 Do you know those TVs with backlight? You can now create this effect yourself. Place your LED strip on the back of your TV so that the light from the strip reflects off the wall. You can also do this with your computer screen. This ensures that you can watch your favourite films and series with extra pleasure and play those fun games. In this situation it is nice to use an RGB LED strip, which can be set in different colours.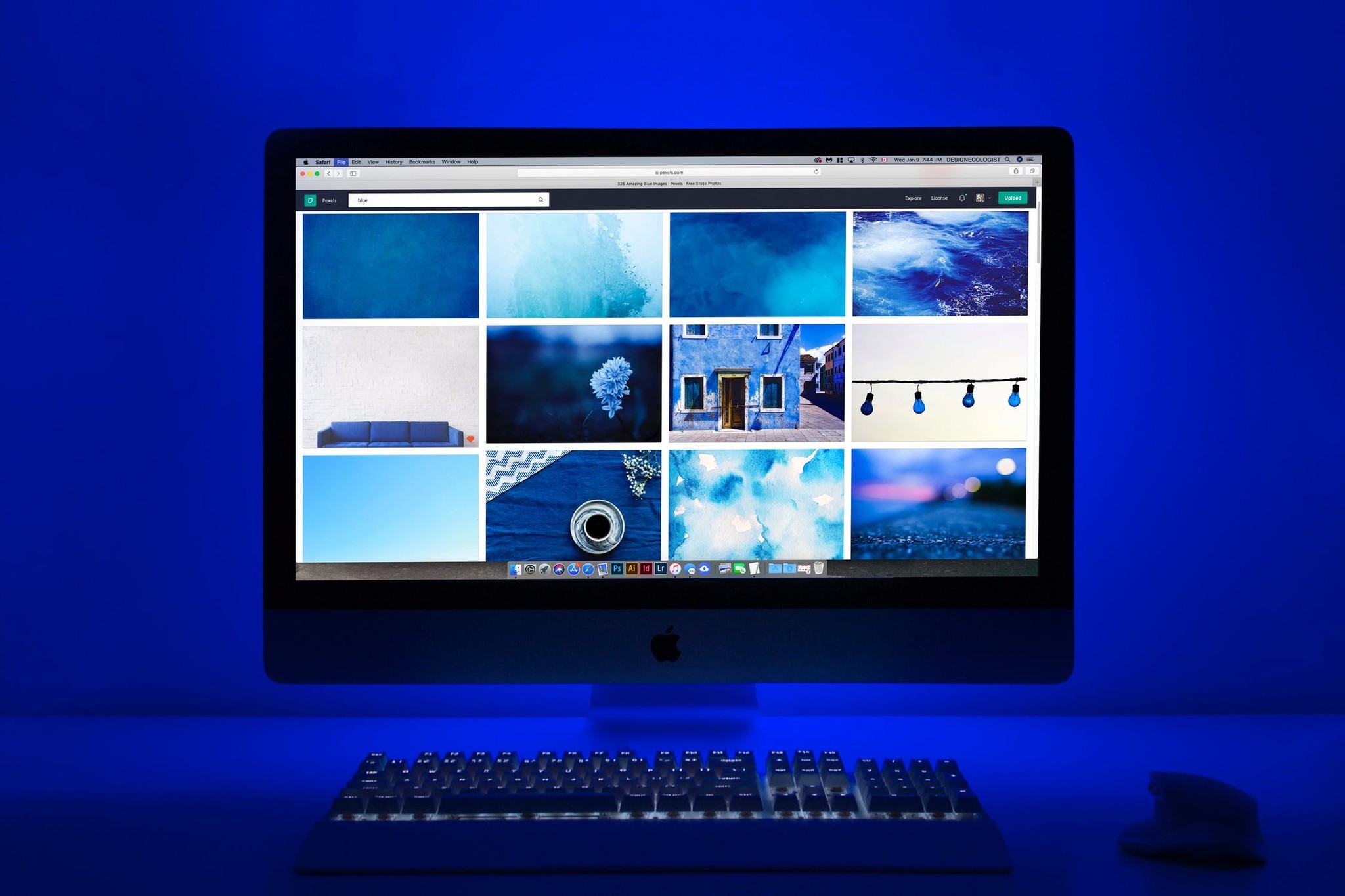 6. Underneath your bed
 If you want to upgrade your bedroom, we recommend that you stick an LED strip under your bed. This will turn your ordinary bedroom into a cosy bedroom in no time. You will not see the strips when they are turned off, but when you turn them on your bed will light up from underneath. Of course, you can also do this with other furniture in the house. Perhaps with a large armchair, your sofa, or even a table. You can be as creative with it as you wish.
7. Outside
 And of course, we must not forget outside. With the LED strips you can provide every corner of your garden with atmospheric lighting. Do you have an elevation with stairs in the garden? Then you can place the strips under the steps to make sure they are visible in the dark. This provides a little extra safety. It is also nice to place the strips in the porch canopy. This will create an attractive environment that will make you want to sit outside for hours. Furthermore, there are plenty of application possibilities for the LED strips in your garden. For example, place them at the edge of the pond or swimming pool, near the fence, or on the edges of the terrace. You name it!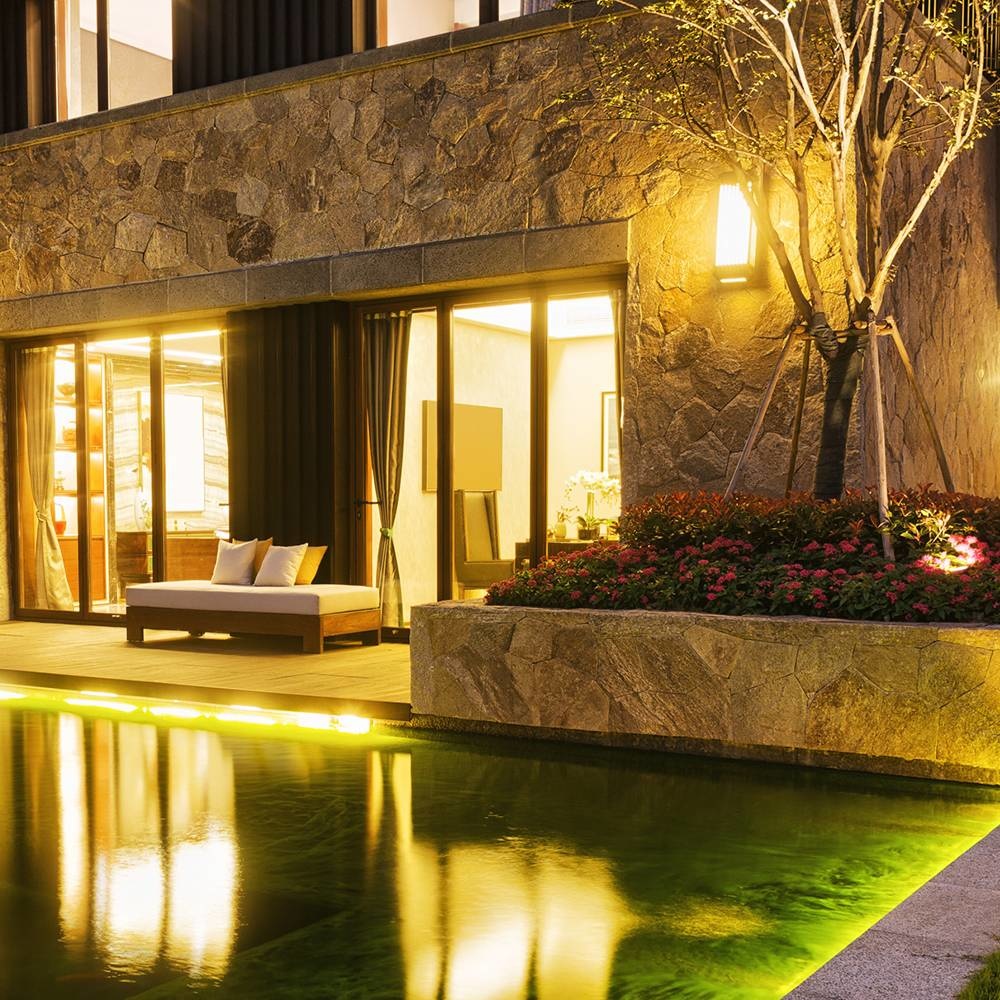 Are you creative with LED strips?
How creative are you with LED strips? We would like to see what you use the flat LED light tubes for, and how you have used them in your home. Please send us your most beautiful pictures of the room where you placed the LED strips to [email protected]. Do you have questions about the LED strips, or about another LED product? Then you can always contact us by calling +31 (0)85 303 0027. You will be assisted by one of our LED specialists.